THE DESIGNER
Franco-Swedish and based in Paris, Alexandre Chapellier decided at the age of 30 to put an end to his yuppie career and launch his own luxury brand. Forever passionate about fashion, he quit the stock exchange overnight to enter the world of fabric.
SWEDEN
Keeping it in the family, this was a step that is very much back to his family roots, as his Swedish great-uncle was a renowned tailor in the small town of Filipstad. Alexandre still uses his great-uncle's big scissors and tape measure.
THE TIES OF THE PRESIDENT OF FRANCE
Cinabre is the ties supplier of the President of the French Republic, Mr Emmanuel Macron. He appreciates the company entrepreneurial spirit and its French savoir faire.
Discover more
TODAY
The creativity of Alexandre's designs seduced the Japanese and American luxury markets through partnership with Neiman Marcus or Isetan as well as the most exclusive boutiques in Paris - Le Bon Marché or the Ritz hôtel concept store. At the end of 2015 Cinabre opened its first boutique in Paris in the creative and trendy 10th district.
VISIT OUR PARISIAN STORE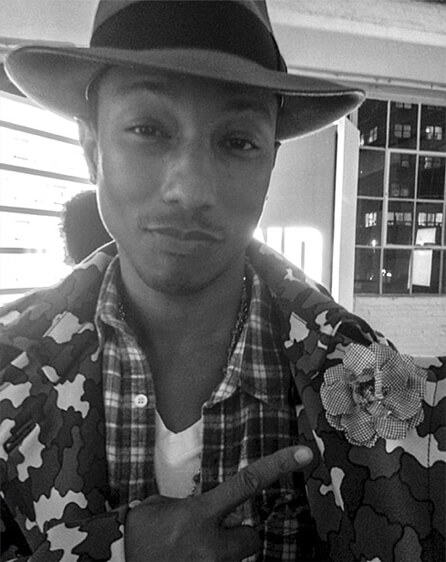 AMBASSADORS
Among its clients you find influential people in France and abroad, such as Pharrell Williams or Kanye West.
INFLUENCE
In 2009 Alexandre made the acquaintance of the Haute Couture designer Michel Goma. During more than 10 years he was the designer of Jean Patou Haute Couture where Jean Paul Gaultier was his assistant. In 1987 he also launched Balanciaga first ready-to-wear collection. For the last 8 years Michel Goma offered to share with Alexandre his experience and knowledge of colours and fabrics. Seduced by the brand, Michel Goma still continues to share his insight.
OUR FRIENDS THE ROBOTS
You have old robots and you don't know what to do with it? Well, we might found a warm and nice place for them and we will offer them thrilling job opportunities! The whole team is addicted to science fiction...