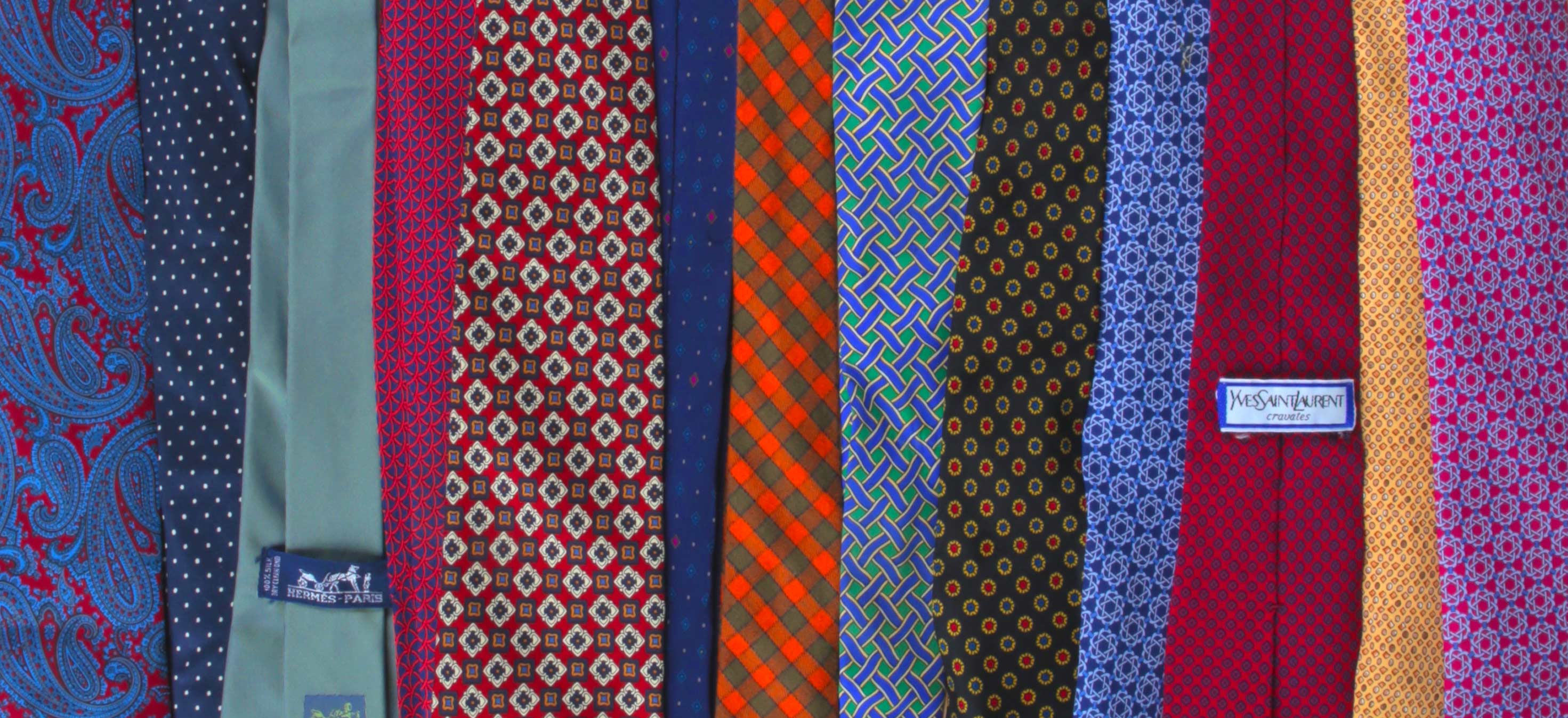 TIE HOSPITAL
Whether they come from Cinabre or a "mystery" brand (the label has worn off over time), you can entrust us with your father's or great-uncle's old ties: We meticulously bring them back to life.
It's our job after all! We stand by authentic craftsmanship and support quality clothing built to last, which can be passed on, and whose fabric is steeped in memories. That's why we've opened our Tie Hospital, with three operating rooms: Repair, Transformation, and Cleaning.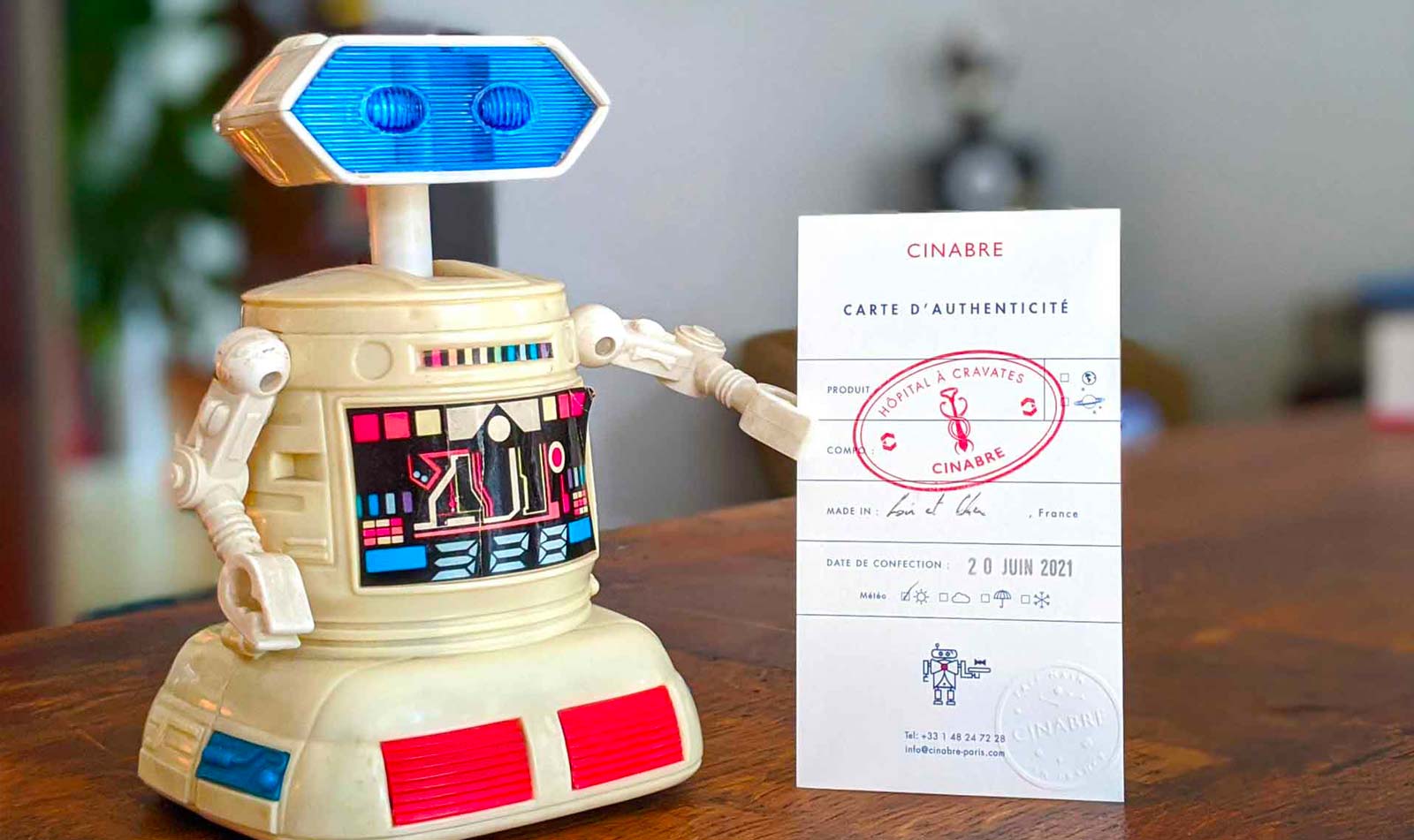 OUR EMERGENCY: THE LUXURY OF TIME
From Cinabre's inception, our desire has always been to create sustainable and responsible garments, made from quality raw materials and with French know-how. Our Tie Hospital caters to our desires, as well as the need to upgrade fabrics and reinvent fashion by extending the lifespan of your clothing items. It's yet another way you can make the most of the savoir-faire our tie atelier in the Loire Castle Valley has to offer, where 3 generations have succeeded one another.
REPAIR & TRANSFORMATION
Are your great-grandpa's ties collecting dust in a closet, under your bed, or in a steamer trunk? Perhaps you like a few of them, and think some have cool patterns, but overall, the ties seem tired, dated, disjointed or too wide? In the Cinabre Tie Hospital we completely disassemble your vintage ties and, if necessary, change the interlining (triplure) and lining (doublure) to give them a beautiful new silhouette. We can also make them narrower if you wish to inject a youthful boost! The ties are then completely reassembled by hand with reinforcement.
OUR REPAIR SERVICE
CLEANING WITH SURGICAL PRECISION
Bring us the ties and bow ties that have been forgotten in your storage somewhere and my favorite Paris cleaner will work his magic on them. He has been taking care of our Cinabre products since the very beginning. Silk ties, tweed bow ties, pocket squares, scarves and ball caps – he can do it all. I even give him my vintage military jackets. He works with respect for vintage and historical garments, and virtually no task is too small or too tall to withstand his attention to detail.
OUR DRY-CLEANING SERVICE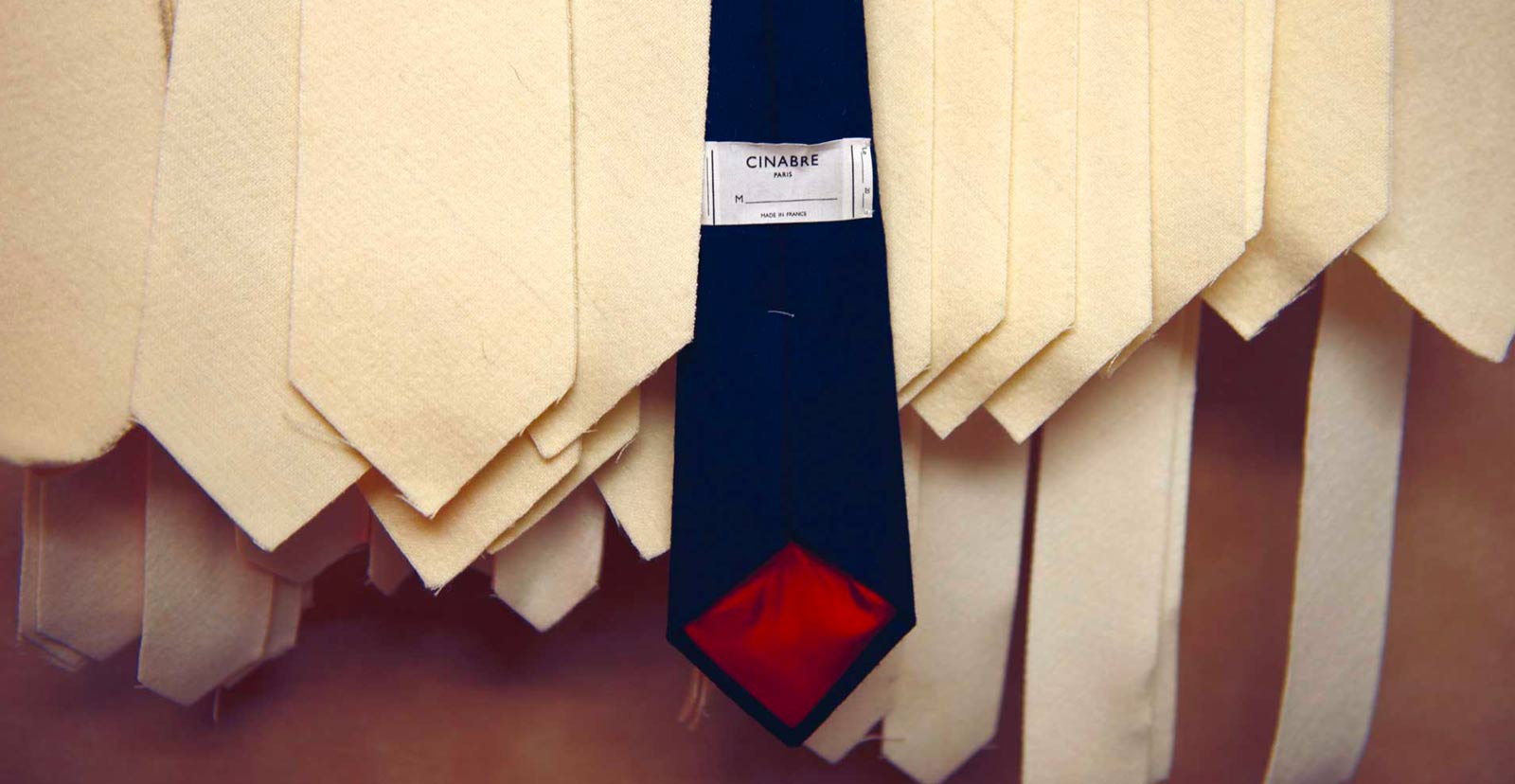 CINABRE: PRODUCTS FOR LIFE
Consume better (more wisely). Repair rather than throw away. Value the existing and transform the old and worn-out into something rare and unique. This is what our new services can do. Admissions this way:
CONTACT US